Reference Cards for JavaFX, Web Components and Open Dolphin
For JavaLand 2015 we (Canoo) created some small reference cards for technologies that we are currently involved in or committed to.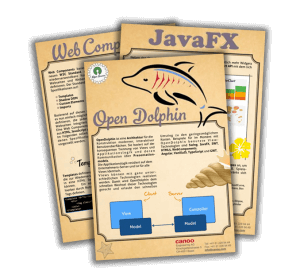 For the conference the printed the reference cards in high quality and today I thought that the content might be interested for all the developers that didn't attend the conference :) Therefore I uploaded the reference cards as pdf files to my blog. The cards are written in German.
Hopefully we will add a Dolphin Platform RefCard for JavaLand 2016 :)